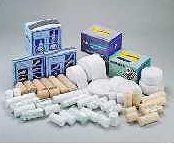 Based on our twenty years of experience and intensive market research in the field of medical supplies we present you medical supplies program.
Apart from domestic manufacturers with which we achieve successful long-term cooperation we managed to make good cooperation with respected foreign supplier.
The Company "Neomedic" Limited from London, UK is our supplier of medical disposables. All products are registered in Serbia, have the proper documentation and have all the necessary certificates.
---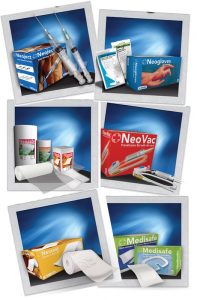 The range of medical supplies products :
syringes
gloves
gauze
infusion, transfusion and catheterisation sets
plaster, Undercast Padding
Roll and Strip Plasters
Adult and baby diapers
Masks and protection materials
Adhesive Plasters
Please click here to see the e-brochure of all our products.